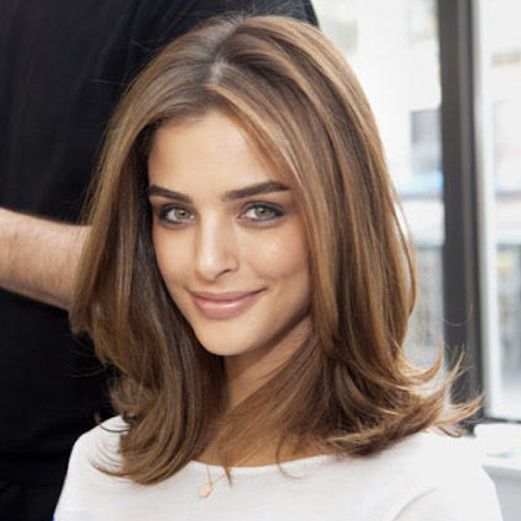 Whether you're a blowout fanatic or you've never had one in your life (besides at the end of a haircut or color), there's likely a thing or two you never knew about the process. Here at Charles Ifergan, we are big fans of the blowout, so we thought we'd offer a few helpful tips on the process!
Tip #1: You can ask for texture! Or waves, or curls, or even just straight hair. A blowout doesn't have to mean that you'll end up with a sleek, round-brushed mane (though we can do that too!). We can style your hair however you wish!
Tip #2: Keep communication open. If you don't like having certain products in your hair, or if you're not totally in love with the style once it's finished, communicate that to your stylist. While you should be discussing the desired outcome before the blowout begins, you can speak up at any time to let us know if something isn't quite right.
Tip #3: Dry shampoo is your friend. Depending on the texture of your hair, the blowout can last anywhere from three days to a week. Use dry shampoo to absorb any oil at your roots in between appointments to help make sure your style looks great. To get some volume back into your hair after sleeping on it, flip your head over and use a bit of volumizing spray.
Tip #4: Don't be afraid of hairspray. Hairspray was the product of choice way back when, but these days many girls think that hairspray equals stiff, helmet-head. This is just not so! It is possible to give your style amazing hold while still allowing your hair to have incredible movement and body.
Are you ready to try a blowout yourself? If so, our team of professionals here at Charles Ifergan are ready for you! With three locations to serve you, downtown Chicago on Oak Street, Deerfield, and Oakbrook, we're never too far away. Schedule an appointment today at the location that's most convenient for you. If you prefer, you can also use our mobile app to schedule the time and place that suits your needs. Download it for free on iTunes or Google Play.