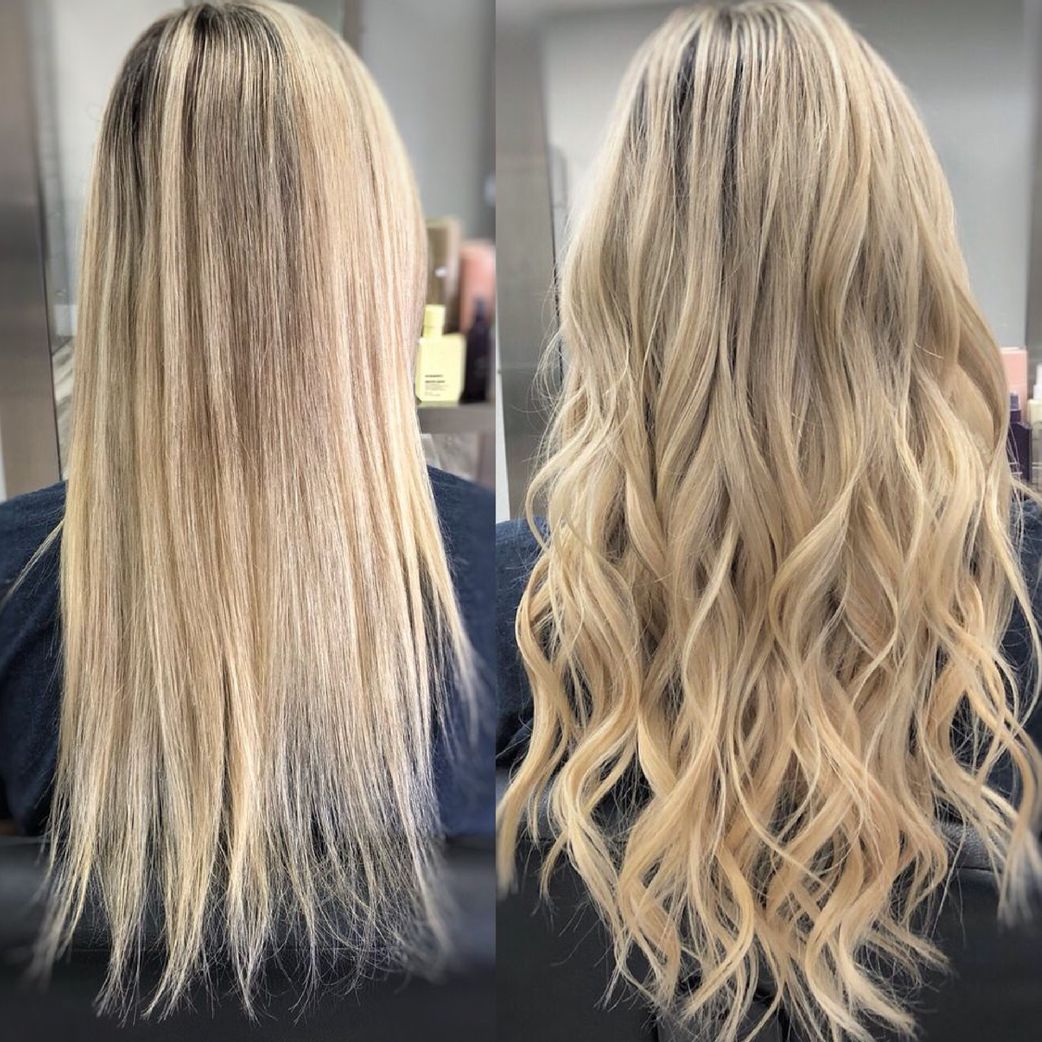 Are you one of the 30 million women in North America suffering from fine or thinning hair?  Lucky for you, we have solutions! If you currently have a short style, fine, or thinning hair and you want to glam it up a bit, let the professionals at Charles Ifergan help you out with hair extensions!
Here at Charles Ifergan, we use only high-end hair extensions including HotHeads, Halo and Extensionology. HotHeads hair extensions are human hair adhesive extensions that are designed to be applied without the use of tools or heat, otherwise known as tape in extensions. Halo hair extensions are 100% Indian Remy human hair that can be clipped in or permanently applied for longer wear. Extensionology extensions are top quality, seamless tape-in extensions that are designed to appear to grow from the root for a completely natural look.
All three of these brands are of the highest quality, and are the perfect way to achieve the hair of your dreams. We can match any hair color, and with proper care and home maintenance, extensions can easily last between 3-5 months!
The first step to your new beautiful head of hair is a consultation with one of our highly trained experts. During this appointment, we'll help you choose the perfect extensions to get the look you want, and after your application we'll make sure you know exactly how to care for your new hair to keep them looking their best.
Once a well-kept secret of the Hollywood Elite, hair extensions have quickly become a preferred option when wanting– or needing– to change up your style. With the additional length, volume, or pop of color, extensions have the power to make even the simplest ponytail instantly more glamorous.
Don't settle for hair that's less than your ideal! The team here at Charles Ifergan is ready to help you achieve the hair of your dreams. We are committed to meeting all your beauty needs, and with three locations to serve you, downtown Chicago on Oak Street, Deerfield, and Oakbrook, we're never too far away. Schedule an appointment today at the location that's most convenient for you. If you prefer, you can also use our mobile app to schedule the time and place that suits your needs. Download it for free on iTunes or Google Play.