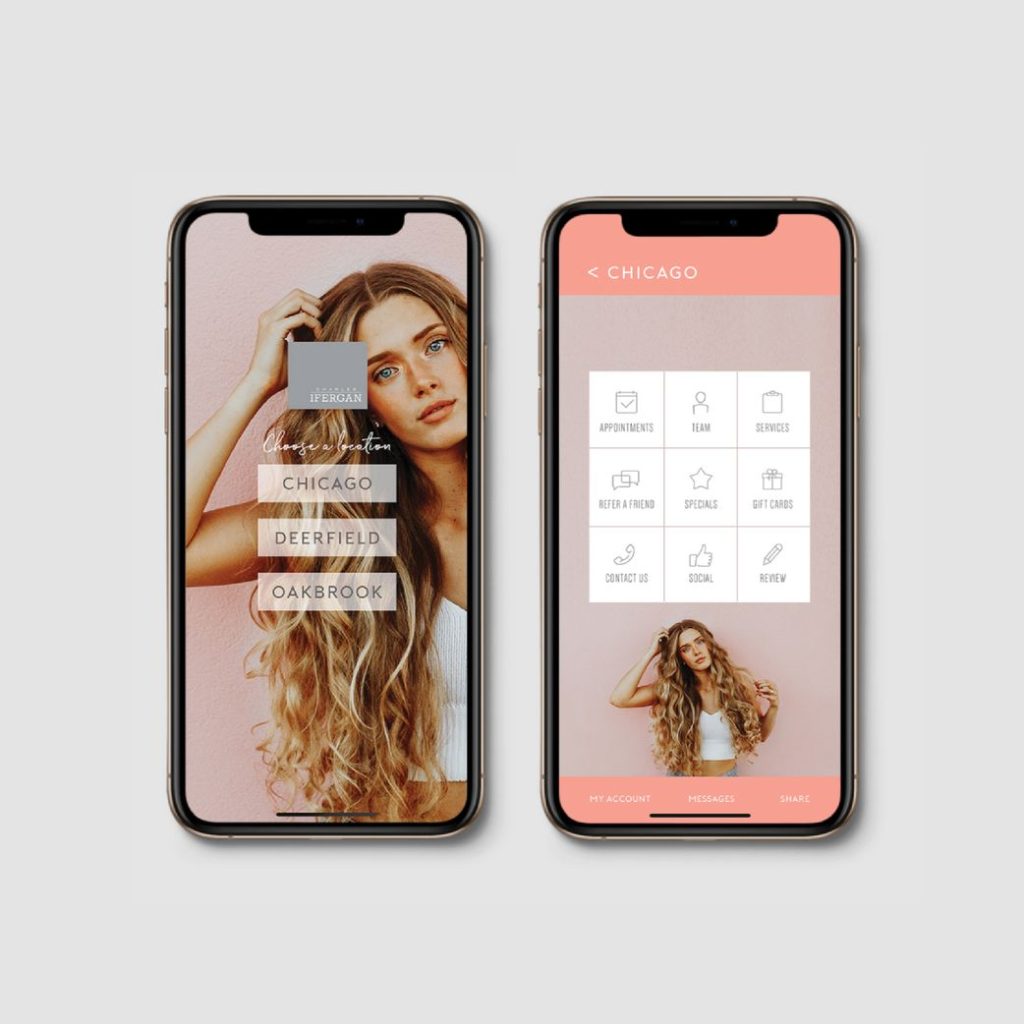 Mobile apps have quickly become the ultimate way to help simplify your life. From tracking your fitness to managing appointments, apps are here to help make your life more productive and organized. Why not take advantage of our Charles Ifergan mobile app to help you with your salon needs? With this exciting tool, you can quickly schedule your own salon appointments. No longer will you have to try to remember to call in during business hours- with our app you can put yourself on our schedule whenever it's convenient for you.
In addition to easily scheduling your own appointments at your convenience, our app also offers other exciting features:
Receive appointment reminders
Meet our team and learn about their extensive experience
Browse our menu of services
Be one of the first to know about our special promotions
Refer a friend
Purchase Charles Ifergan gift cards
Contact us directly
Connect with us on social media
Read client reviews and leave your own comments about our services
If you haven't taken advantage of the Charles Ifergan mobile app, why not try it out today? Download it for free on iTunes or Google Play. If you have any questions, give us a call at one of our three locations: (312) 642-4484 (Oak Street), (847) 940-0900 (Deerfield), or (630) 916-8868 (Oakbrook).