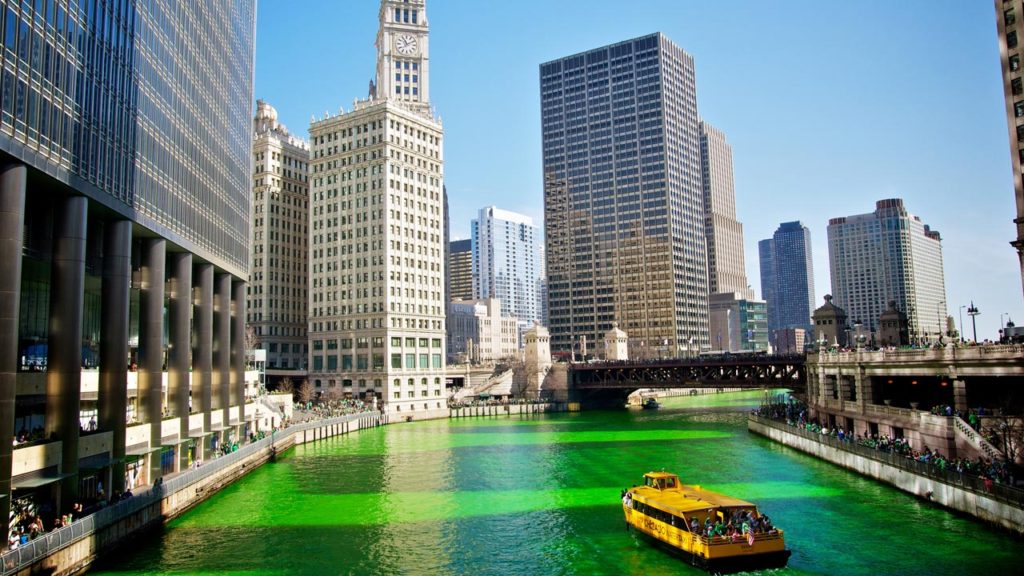 There's nothing like a polar vortex to strike cabin fever into the hearts of even the most winter loving peeps among us, am I right? Lucky for you, Chicago is abuzz with plenty of ways to get you out of the house and into the happenings. With events ranging from film festivals to Mardi Gras -and of course St. Patrick's Day- we have a bit of something for everyone!
Film:
If you're a movie buff looking to get out of the house, look no further. Chicago is home to no less than six film festivals this month! The Chicago Feminist Film Festival focuses on films addressing issues of gender, race, and other forms of inequality on March 1. The Chicago Irish Film Festival  focuses on the spirit of Irish culture at three different theaters and will run from March 1-3. The One Earth Film Festival shows films about climate change, sustainability, and environmental activism from March 1-10. The Chicago European Union Film Festival runs from March 8-April 4 and will feature 62 new films from the European Union. Last but not least, the Chicago Latino Film Festival features more than 100 films from Latin America, Brazil, South America, Spain, Portugal, and the U.S from March 28-April 11.
Mardi Gras:
While we're obviously not New Orleans, Chicagoans like to celebrate Mardi Gras too, and this year the events go down on March 2!  Global Connections: International Carnivale Celebration features six bands performing with dancers from Brazil, the Caribbean, Italy, and New Orleans, plus food and drink for sale in the Aon Grand Ballroom on Navy Pier. At the annual BeadQuest in Wrigleyville, you get a T-shirt to wear and collect Mardi Gras beads from bars, or dance the night away to Brazilian music and watch dancers perform at Carnaval by Chicago Samba at Logan Square Auditorium. Your ticket for the New Orleans style Mardi Gras Bash includes food and drinks at Preston Bradley Center Mason Hall, or enjoy the dozen different jazz performances in Oak Park restaurants during Jazz Thaw.
St. Patrick's Day:
It just wouldn't be March without it! Chicago is host to a laundry list of events to celebrate this holiday including Forever Green, a big event with a DJ, Irish bands, Irish dancers, and beverages at Theater on the Lake on March 8, the Elmhurst St. Patrick's Day Parade on March 9, and the Shamrock Chicago Beer Run also on March 9. The St. Patrick's Day Dinner will take place on March 15th, and the 16th will begin with the Dyeing of the Chicago River and the St. Patrick's Day Parade. After the big parade, stay awhile and enjoy St. Patrick's Festival at the Irish American Heritage Center.
Whether you need to prepare for a night on the town with your pals or are simply in the mood for a new look, see your Charles Ifergan stylist to get the style of your dreams. With three locations to serve you, downtown Chicago on Oak Street, Deerfield, and Oakbrook, we're never too far away. Schedule an appointment today at the location that's most convenient for you. If you prefer, you can also use our mobile app to schedule the time and place that suits your needs. Download it for free on iTunes or Google Play.