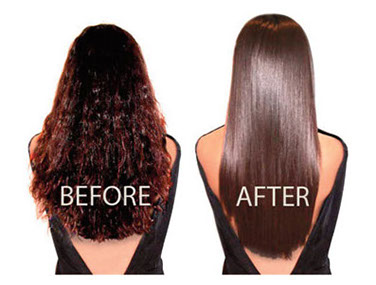 Let's face it, these last few weeks in Chicago have been downright C.O.L.D.! Often, our hair takes the brunt of the wind, snow, humidity, and frigid temps. As well, we fall into the same old routine that limits our hairstyle options.
The best way to rejuvenate your hair is by trying a new texture.
Brazilian blowout. A Brazilian blowout uses keratin to strengthen and smooth your hair while allowing you to leave some wave in your texture. This treatment leaves you with silky, healthy-looking hair with gentle, soft waves that can give you a new style in a snap.
Keratin treatments. If you want to go with a sleek, straight look, keratin treatments are a great option. These infuse your hair with keratin protein, giving your hair extra strength and protection while straightening your locks. The keratin binds to each strand, repairing the damage from this harsh winter. Another added bonus, you'll save time every morning on blow drying with keratin treatments.
Japanese straightening. This is a lengthy process but oh-so-nice! It permanently restructures your hair, making it razor straight and smooth. This process takes a few hours and is the perfect choice for women with wavy hair who want the sleek, straight look. As with other straightening options, you end up saving time in the morning since there is no longer a need for straight irons.
c Talk with your Charles Ifergan stylist to determine the texture you want and the best option for your hair type. With three locations to serve you, downtown Chicago on Oak Street, Deerfield, and Oakbrook, we're never too far away. Schedule an appointment today at the location that's most convenient for you. If you prefer, you can also use our mobile app to schedule the time and place that suits your needs. Download it for free on iTunes or Google Play.