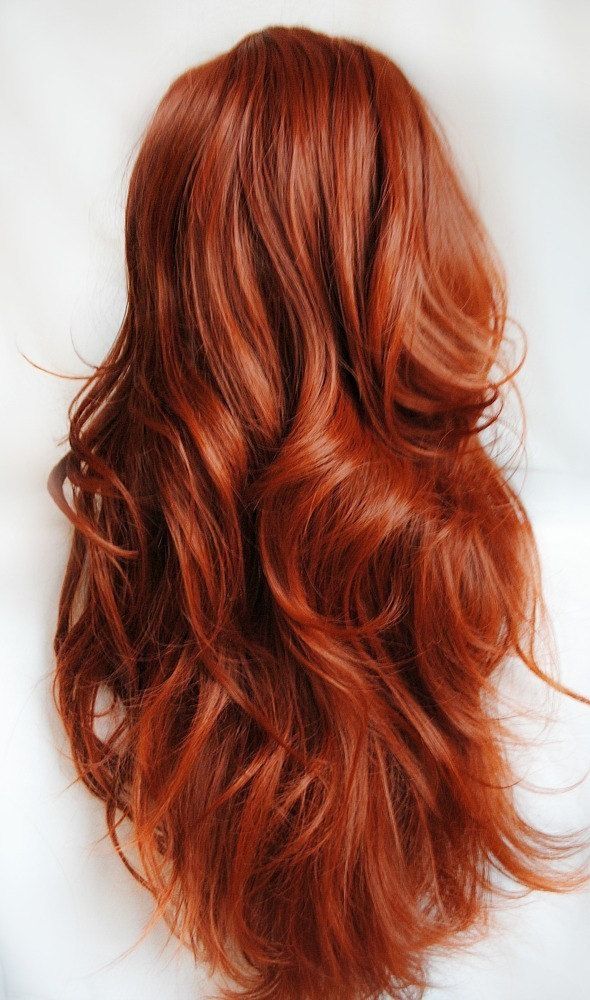 From ginger to jewel tones, red is always a bold choice. What better time to go bold, than redhead season? We mean Fall, of course, and it's the perfect time to embrace this gorgeous look. Read on for some of our favorite shades of red to help inspire you before your next hair color appointment.
Gilded Chestnut: The medium copper in this color will create a creaminess in fair skin tones and draw out the pink in your cheeks, evoking a rosy glow. The pink-orange hue will also brings out the brightness in light eyes.
Electric Orange: Who says fair-skinned gals can't rep a high-voltage hue like this nearly-neon orange-red? This shade is ideal if you're looking to add a little more "pop" to your copper hair. Going with the orange family is definitely good for someone that wants to add a dramatic effect to their hair, so those of you who are feeling bold, we say go for it!
Golden Copper: On light-medium skin with gold or yellow undertones, we recommend golden, coppery shades to brighten the complexion and bring out the warmth in your skin. Golden copper incorporates several different hues to add more dimension throughout that will leave you absolutely glowing.
Subtle Scarlet: Cherry or subtle scarlet hues are a foolproof go-to for complexions with olive undertones. This hue airs on the purple side, but still has enough warmth in it that it maintains an ultra-flattering balance.
Are you ready to have some fun and embrace redhead season? Come see us at Charles Ifergan, where we are ready to help you create any look your heart desires. We are committed to being on the forefront of the ever-changing art of hairstyle, and with three locations to serve you-Chicago, Deerfield, and Oakbrook- we're always nearby. Schedule an appointment today at the location that most convenient for you. If you prefer, you can also use our mobile app to schedule the time and place that suits your needs. Download it for free on iTunes or Google Play.